So, you have decided to go to Wedding Dress Shopping #Cue the screams from your bridesmaids and maybe some tears from your mum! Choosing a wedding dress can be the most exciting and stressful experience you will ever go through. There are so many different bridal shops to choose from but it really all depends on what you want for your big day. It is important to remember to buy a dress that you are going to feel comfortable in, be true to yourself, and you should know your budget and how much you would like to spend. Saying that you want to be able to say "Yes to the Dress" at the end of it all is important. Read on as we have put together a very helpful list of some of the best Bridal Shops in Ireland which will hopefully cover you no matter what type of dress you are looking for!
Timeless Bridalwear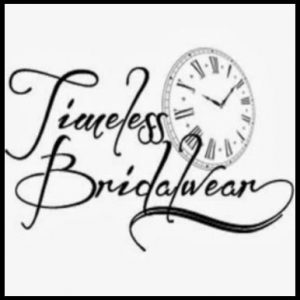 Timeless Bridalwear was founded in 2013 by a mother and daughter duo and the bridal shop is located in Newtown, Trim, County Meath. It is a multi-award-winning Bridal Boutique with all the top wedding gown designers including Ronald Joyce, Pronovias Ornani, Christina Wu, and so many more. The bridal shop stocks pre-loved and new wedding dresses at a fraction of the original retail cost. Brides have a variety of dresses to choose from with all the latest all designs, sizes, and styles. They pride themselves on providing stunning wedding gowns at budget prices. They offer excellent assistance and expert friendly advice to all brides to be. They also offer a range of jewelry, accessories, and veils. A very popular service that the bridal shop provides, as if a bride changes her mind on her wedding dress, the shop will sell the dress for her and the bride will then have the option of choosing another dress from one of the rails.
Truly Bridal Boutique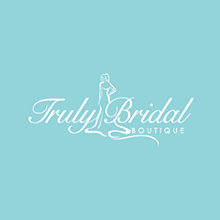 Truly Bridal Boutique is situated in Naas County Kildare. The bridal boutique offers an exceptional range of bridal dresses and designer labels in very unique surroundings. They stock many designer brands from Paloma Blanca, Maggie Sottero, Lou Lou and White One, La Sposa by Pronovias, and many more gorgeous labels to choose from. Their experienced team is always on hand to help you find the perfect wedding dress that will suit your shape and make you feel amazing on your big day. They offer you your very own private dressing room to make you feel right at home in their bridal boutique shop. There wedding dress prices range from 1200 to 4000 euros and they also offer an off the rail sale dresses at very reasonable prices. Accessories are also available in store.
White Designer Studio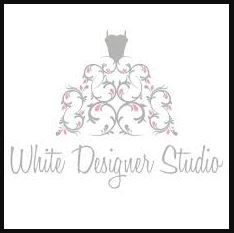 White Designer Studio was established in January 2017 and is situated in the heart of Navan Co Meath. An award-winning bridal studio catering for brides of all sizes, shapes, budgets, and styles. The bridal lounge is set out to a very high standard to ensure a welcoming and luxurious experience when you visit the bridal studio. They offer a VIP experience to ensure each bride has their undivided attention at all times. All designer dresses from around the world are in stock including Ella Rose, Callista, Chloe, Kenneth Winston, Mon Cheri, and much more. Wedding dresses start at 600 euros and upwards. They also stock a great collection of Bridesmaids dresses, communion dresses, evening wear, accessories including veils, headpieces, belts, etc. There is no doubt you will find your dream gown at White Designer Studio.
The Bridal Box
The Bridal Box was set up initially to help every bride to feel amazing before and on her big day. Only the best supplements are inside the box including a 12-week supplement plan. The supplements in the bridal box include Omega 3, Vitamin C Powder, B Complex, Skin Glow Smoothie Booster, L-lysine, Essential Lavander Oil, Gut Healing Pro-Biotics, and Relaxing Calming Tea. Also included in the box, is a 25-page bridal nutrition bible designed to guide every bride in understanding and getting the best use from the supplements. The Nutritional advice covers everything from sleepless nights, digestive issues, pre-wedding nerves, mouth ulcers, colds, and dry skin. There are also handy tips on how to keep your skin and hair glowing and feeling great. This is a must buy a product at the very affordable price of 149 euros.
Remember the most important thing about going shopping for your dream wedding dress is to have fun! You may not find your dream wedding dress straight away, if the dress doesn't give you butterflies and make you feel gorgeous then it is not the one for you!
---
BACK TO BLOG